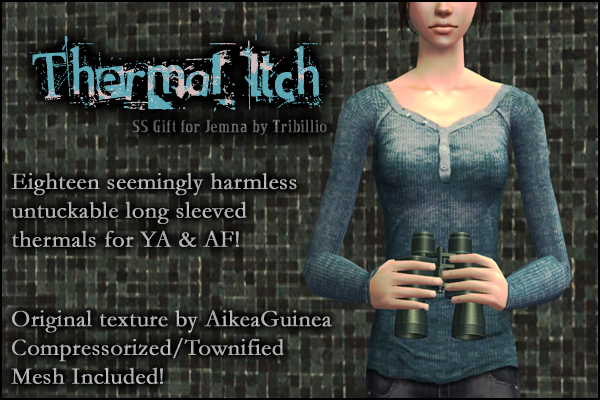 I had a list of all the pattern creators, unfortunately, my computer recently crashed and I've had to start nearly fresh. About four thermal tops aren't pictured as they were lost in the crash, but ARE available in the download.
A large portion of credit goes to Citrusmoon (http://citrusmoon.typepad.com/). Additional patterns are credited towards DeviantArt, Google Images, Flickr, etc.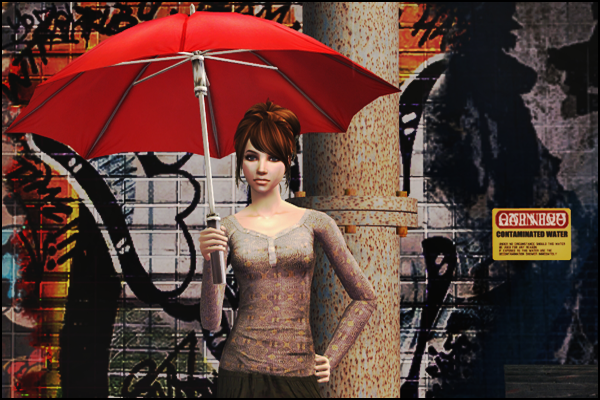 Click Here to view Pattern Preview)
Sim made my me, Trib Self Sim
I'm really proud of these, considering this is probably one of the first items that I made in Body Shop that didn't screw up or look stupid. :D Enjoy!
Current Mood:
accomplished
Current Music: Teeth - Lady GaGa